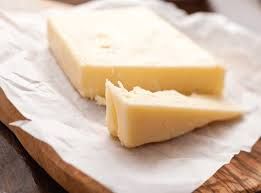 One thing which I have come to love living over here in the UK is the cheese. They have beautiful cheeses here . . . Stilton, Caerphilly, Wensleydale . . . Cheddar. Oh boy, the cheddar cheese here is absolutely gorgeous. Not to be beaten anywhere . . .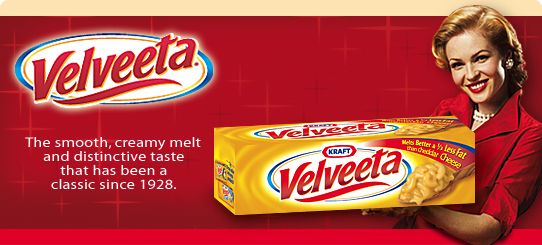 This was what I thought was cheese when I was a girl. Once a year my mom would get in a brick of Cracker Barrel cheese, usualy Christmas. I was never brave enough to taste it. My palate had been limited by the dull flavours of plastic cheese and anything stronger just frightened me! Oh, all the years I wasted. Once I grew up I began to get a bit braver, but not by very much.
I am so glad that I have gotten a lot braver. I now know what I was missing through all those years.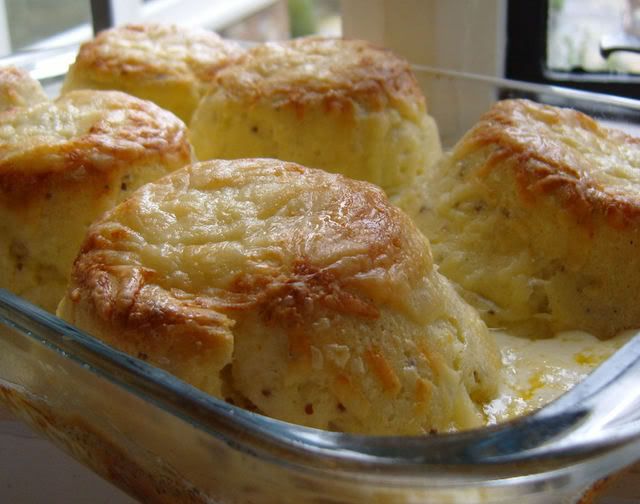 This is a delightful recipe for twice baked cheese soufflees. If you are afraid of making cheese soufflees don't be. These are a cannot fail dish. Ripped out from a magazine yonks ago in a Doctor's office. Yes, I annoyingly did that, but I didn't have a piece of paper and a pencil to write it down. No excuse I know, but I really really wanted the recipe.
You will thank me for the sacrifice of my integrity once you taste them. These truly are the shizzel! A nice salad on the side and Bob's your Uncle. Best of all, you can make them the day before and then just pop them into the oven about half an hour before you are ready to eat.
*Twice Baked Cheese Souffles*
Makes six servings
Printable Recipe
These are wonderfully rich and light and so very easy to make. I got the recipe from out of a magazine in the Doctor's waiting office one day (I couldn't begin to tell you which one) and I brought it home and adapted it to our tastes. They have become a firm favourite in my repertoire. Just perfect for when you want a light supper or lunch. You can also make these up to a certain point the day ahead and then just pop them into the oven about 15 or 20 minutes before you eat, so they are a great make ahead for those busy days when you just know you aren't going to have a lot of time to prepare anything!!
300ml whole milk (1 1/4 cup)
1/2 of a small onion, peeled and studded with 1 clove and 1 bay leaf
40g butter, plus more for greasing (scant 3 TBS)
40g plain flour (scant 1/3 cup)
150g of good strong cheddar, grated and divided (1 1/4 cup)
1 TBS coarse grainy mustard
salt, pepper and freshly grated nutmeg to taste
3 large free range eggs, separated
200 ml of double cream (scant cup)
Place the milk in a small pan along with the onion, clove and bay leaf. Bring slowly just to the boil, then remove it from the heat and leave it to infuse for 30 minutes.
Pre-heat the oven to 200*C/400*F. Take another pan and place it over medium heat. Melt the butter in this, then stir in the flour. Cook, stirring until smooth and completely amalgamated, for about one minute. Remove from the heat. Add the milk in a slow and steady stream, whisking the whole time. Return to the heat and cook, stirring, until thickened and just beginning to boil. Remove from the heat.
Stir in 125g (1 cup) of the grated cheese and all of the grainy mustard. Season well with salt and pepper and a good grating of fresh nutmeg. Whisk in the egg yolks, one at a time.
Butter six medium ramekins well and place them into a large shallow roasting tin.
Beat the egg whites until stiff with an electric whisk. Stir about a third of the egg whites into the cheese mixture to help slacken it and then gently fold in the rest. Spoon and divide the mixture evenly into the buttered ramekins. Carefully add boiling water to the roasting tin to come halfway up the sides of the ramekins and then carefully place the roasting tin into the heated oven. (If you have strong oven racks it is probably best to place the roasting tin into the oven first and then add the water) Bake for 15 to 20 minutes, until they are well risen and nicely browned on top.**
Remove from the oven and remove from the roasting tin, placing them on a wire rack to cool. Increase the oven temperature to 220*C/425*F. Once they are cooled enough to handle, carefully tip them out onto the palm of your hand, one at a time, and place them, right sides down, into a buttered baking dish large enough to hold all six of them. Season the double cream with some salt and black pepper and spoon it evenly over top of each souffle. Sprinkle the remaining grated cheddar cheese evenly over top. Place back in the oven and bake for about 15 minutes, or until they are well risen and the cream is bubbling and the cheese is melted and beginning to brown nicely. Serve hot.
**You can complete the recipe to the end of the first baking and put them in a buttered dish, cover them, and then store them in the refrigerator for up to a day ahead before proceeding. Bring them to room temperature before finishing them off as outlined in the recipe.